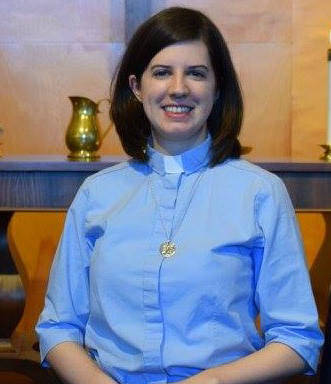 Rev. Sara Anne Berger first came to First Presbyterian Church, Natchitoches, in January 2016. She grew up the child of two pastors, and after moving around a few times, primarily lived in Franklin, Tennessee. She attended college at Presbyterian College in Clinton, South Carolina, graduating with a degree in History. After recognizing and being affirmed in a call to ministry, she attended Union Presbyterian Seminary in Richmond, VA and graduated with a dual degree: Master of Divinity and Master of Arts in Christian Education. Her first call was Whitmire Presbyterian Church in Whitmire, South Carolina, which she served for a little over four years. After feeling the call to a new ministry, she found First Presbyterian Church, Natchitoches, and knew it was the right place, and they agreed! She enjoys living in Natchitoches, serving with the people of First Presbyterian, and is overjoyed to be a part of what God is doing here.
---
To contact Rev. Sara Anne Berger,
please use the form below.
Or call:
318-352-3016