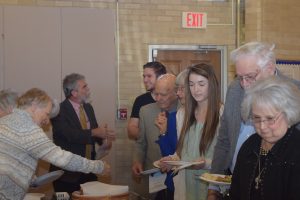 Several community groups make use of our building space, including the Cane River Stitchers, PEO, Delta Kappa Gamma, and a Women's Alcoholics Anonymous Group.  We also serve as a polling place for elections, and are open to our space being used, with approval, for other appropriate functions.
Use of our space requires approval of our session, and so requests must be made well in advance of the proposed usage date.  We have a Facilities Usage Policy which will be provided to you upon making a request for space, which your group will need to complete and return before the session can consider your request.
Once your paperwork has been returned, the session will consider your request at our meeting, and give you an answer about whether your group is approved to use the space, and whether or not any fees have been assessed.
We are happy to have our beautiful building used in ways that are consistent with our mission, service, and glory to God.