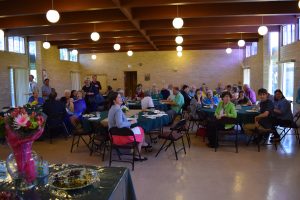 The church office is open from 9:30a.m.-12p.m., Tuesday through Fridays, but is closed Saturday-Monday.  The office can be found at the breezeway doors. Please ring the bell for assistance.
On Wednesdays, Lunch on Us volunteers arrive at 10:45a.m. and gather in the kitchen, and those picking up lunches come between 11:30a.m. and 12p.m. to the breezeway.
Throughout the week, other community groups make use of the space on a varying schedule. If you would like the session to consider allowing your group to use our space, please contact the church office, and our administrative assistant will provide you with an application.