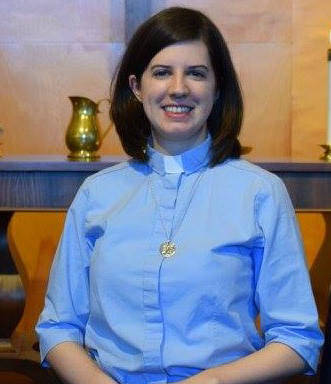 Rev. Sara Anne Berger,
Rev. Sara Anne Berger first came to First Presbyterian Church, Natchitoches, in January 2016. She grew up the child of two pastors, and after moving around a few times, primarily lived in Franklin, Tennessee. She attended college at Presbyterian College in Clinton, South Carolina, graduating with a degree in History.
[Read more...]
Treasurer:  Mary Lou Brown
Sexton:  Ed Evans
Music Director: Michael Rorex
Session
Barbara Bailey
Link Hall
Phil Brown
Susan Dollar
Teresa Pierce
Donna Rose, Clerk of Session
The congregation of First Presbyterian Church, members of the PC(USA) elect session members to lead them and serve them. Our session regularly meets on the 3rd Sunday of each month, at 2p.m. If you have something you'd like to come before the session, please speak with a session member or Rev. Berger by Friday at noon, before their monthly meeting.